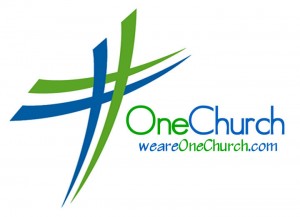 Asset Based Community Development (ABCD) is a strategy for sustainable community-driven development. The appeal of ABCD lies in its premise that communities can drive the development process themselves by identifying and mobilizing existing, but often unrecognized assets.
ABCD builds on the assets that are already found in the community and mobilizes individuals, associations, and institutions to come together to build on their assets — not simply focusing on their needs. The key is to begin to use what is already in the community.
The Welfare system today works in such a way that professionals have made clients and recipients of the poor, robbing them of the support from their neighbors who now think that they are not skilled enough to help. This leads to isolation of the individuals. The poor begin to see themselves as people with special needs that can only be met by outsiders, but this can be changed through the ABCD process.
ABCD draws out strengths and successes in a community's shared history as its starting point for change. Among all the assets that exist in the community, ABCD pays particular attention to the assets inherent in social relationships, as evident in formal and informal associations and networks.
Guiding Principles for ABCD
Everyone has gifts.  People want to contribute. Gifts must be discovered.
• Relationships Build a Community.  An intentional effort to build and nourish relationships is the core of ABCD and of all community building.
• Citizens at the Center. It is essential to engage the wider community as actors (citizens) not just as recipients of services (clients).
• Leaders Involve Others as Active Members of the Community. Leaders from the wider community of voluntary associations, congregations, neighborhoods, and local business, can engage others from their sector. This "following" is based on trust, influence, and relationship.
• People Care About Something. Agencies and neighborhood groups often complain about apathy. Apathy is a sign of bad listening. People in communities are motivated to act. The challenge is to discover what their motivation is.
• Motivation to Act must be identified. People act on certain themes they feel strongly about, such as; concerns to address, dreams to realize, and personal talents to contribute. Every community is filled with invisible "motivation for action". Listen for it.
• Listening Conversation. One-on-one dialogue or small group conversations are ways of discovering motivation and invite participation. Forms, surveys and asset maps can be useful to guide intentional listening and relationship building.
Contact us for a free consultation to learn more about using ABCD principles in your ministry context.
To understand the basic differences for approaching community betterment by churches read: Ministry In-To/For-With Brochure