Jim Moynihan, President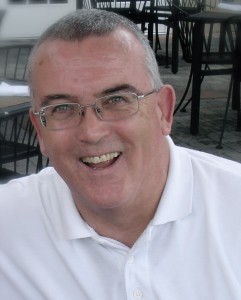 Jim Moynihan has served as a Pastor since attending seminary at Southeastern Baptist Theological Seminary in Wake Forest, NC where he received his Master of Divinity degree in 1986. He also holds a Master of Communications degree from Regent University in Virginia Beach, and a Bachelor of Science degree from the University of Massachusetts in Mechanical Engineering.
Pastor Moynihan desires for the Body of Christ to work together reaching their community with the message and the good works of the Gospel of Jesus. He has a special interest in community development that brings local churches alongside their neighbors to work "with" them in discerning the communities needs and assets and implementing community development strategies.
Pastor Moynihan resides in Yorktown, Virginia with his wife, Sheila, and their daughter, Ashley.
 Kathy O'Connell, Vice-President

Kathy O'Connell, MD has practiced Obstetrics and Gynecology in Newport News, Virginia since 1992. A native of Yorktown, she graduated from Tabb High School in 1979. Dr. O'Connell received a B.S. in Biology from Virginia Commonwealth University, her medical degree from Eastern Virginia Medical School, and completed her residency in Philadelphia, Pennsylvania at the Medical College of Pennsylvania.
Dr. O'Connell is a member of the Christian Medical and Dental Association and the American College of Obstetrics and Gynecology. When she is not practicing medicine, she has a passion for traveling to and serving the people of Uganda and Kenya who are affected or infected with HIV/AIDS with He Intends Victory, a Christian ministry. She also volunteers with the Lackey Free Clinic in Yorktown, Virginia.
Dr. O'Connell currently resides in Yorktown, Virginia with her husband, Jim and her son, James. Her daughter, Katie attends college at the University of California – Berkeley.